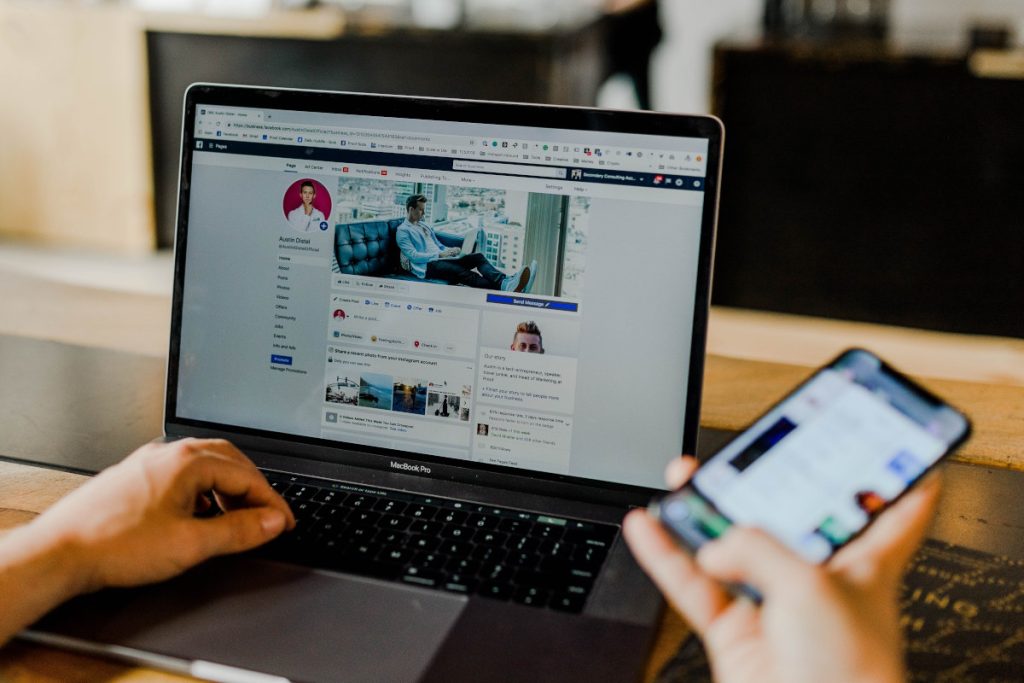 Marketing looks a lot different than it once did. The days of commercials, print advertisements, billboards, and radio ads, are long gone, replaced by digital marketing tactics such as SEO, email newsletters, pay-per-click ads, and social media platforms. In order to adapt, you must incorporate telehealth social media marketing for your practice.
This means that businesses in every industry are needing to learn new ways to showcase themselves in order to gain visibility, increase their website traffic, and ensure conversions. While it is easier for some industries to adapt to using digital marketing tools, others have had a difficult time.
Telehealth practices, as part of the medical industry, are learning to adjust marketing strategies in an effort to bring awareness to their services and gain patients and partners who are interested in telemedicine. Providing a different kind of healthcare puts telehealth practices in the position of showing their target audience that they have an essential solution for them.
This means learning how to create an optimized website, utilizing SEO strategies, creating targeted pay-per-click ads, and more. One of the most important marketing tools for telehealth businesses is social media. There are many options to factor in when evaluating telehealth social media marketing for your practice.
Telehealth social media marketing has quickly become a normal part of most people engage businesses. It enables them to connect with others, share ideas, recommend products, and even build relationships. This is very important for businesses such as telehealth practices, as it gives them a platform for sharing information and creating awareness. 
Learning how to best use and leverage telehealth social media marketing in order to gain visibility and grow your business is essential. As you are working on your telehealth social media marketing strategy, you'll want to follow these tips to ensure top results for your telehealth business:
Make things personal
Take the time to research your target market. Learn about their preferences, the social media marketing platforms they frequent, what hashtags and influencers they follow. 
The best way to reach your target market through telehealth social media marketing is to create posts that are relevant to them, that touch their heart, and that speak to a need that they have. This enables you to reach them on a personal level and gives you the opportunity to show them that you have a solution for their needs. 
Using hashtags that your target market uses will help you to gain visibility. When your posts are visible, they'll help you gain traffic, leads, and even conversions, especially if you create great posts that stand out.
Follow others in your industry
One way to create those great posts is by following other popular voices in your industry. Doing so enables you to see the types of things they're posting that gain traction, to read their blogs, and to notice the sorts of posts that have high engagement.
When you are aware of the types of content that your target market is engaging with, you'll know what you should be posting. With the right kinds of posts, you can help your telehealth practice stand out as an expert in the industry. If your target market sees great posts and takes away important information, they'll begin to look at your business as a top telehealth business.
This allows them to engage with you more, to follow you more regularly, to share your posts, to check out your website, and to connect with your business.
Connect with your audience
Overall, the connection that you build with your audience will help you grow your practice more than anything. Today's consumers are looking for authenticity and connection when looking for businesses to buy from. Your telehealth social media marketing strategy should be authentic and to begin connecting with your audience. 
Connecting with your audience means sharing relevant posts, providing useful information, responding to comments and DMs, and simply being a consistent presence on social media. By building your online presence, your audience will come to depend on you, your shared information, and your relevant posts.
This enables them to gain knowledge about telehealth, to form an opinion, and to know right where to turn when their medical needs arise.
Final thoughts telehealth social media marketing
Using social media for your telehealth practice is not a bunch of arbitrary work to try and gain a client. Instead, it's focusing on creating content that shares the heart of your brand with people and building connections with them. In this way, you're really just sharing your purpose with others and building relationships with them. In doing so, you gain clients in your telehealth practice. It's simply a win-win. Read more online or take our free marketing courses at Telehealthist.com.